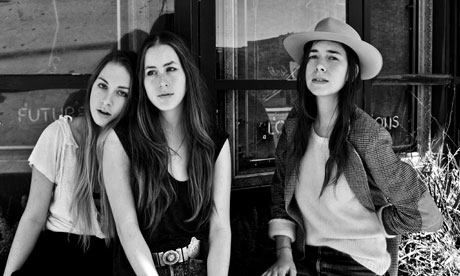 After seeing the trio support Florence + the Machine in Exeter last Tuesday, I thought that I should share the brilliant band Haim with you. Haim is an uber cool trio made up of three sisters, Este, Danielle and Alana Haim.
Click below to read more;
They come from the sunny coast of California and whilst growing up they were in a covers band with their parents. They said that this experience was extremely important in creating a band of their own and it gave them the confidence to pursue a musical career.
Their music is a mash-up of nu folk, 90's RnB and 80's rock. It sounds like it shouldn't work but it really does. So far they have released two singles Forever and Don't Save Me, both as catchy as each other and their debut album is expected to be released in spring 2013.
Take a listen;
If you like their sound don't forget to check out their Soundcloud for more songs.
Jasmine,
x