Rebecca Minkoff SS13
Oh, the trusty old dungaree. First made to conveniently cover your clothing so you don't get dirty. Now it's totally in fashion. Ok, what did I just say?
Most commonly worn by farmers and unlucky small children, the dungaree (or overall) is one of those items of clothing that leave you feeling a bit confused. Are they really in fashion now? To be honest I've never seen an adult wear a pair of dungarees (in real life anyway), but I've found it increasingly hard to stay away from them. In magazines they've been displayed on stunning models that quite frankly can look good in anything. If you saw the average person wearing them what would you think? Can they ever be fashionable? Well lets see…
Alexa Chung rather loves her dungarees…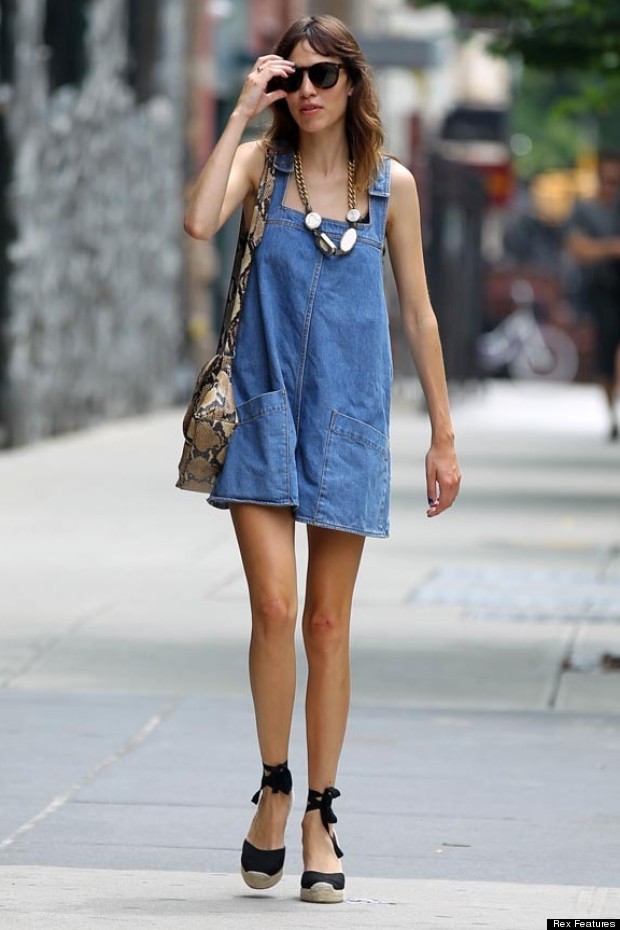 I suppose the darker the dungarees the better they look. Although I'm not convinced with a long length pair as they look just too farmer-esque. Sorry Alexa!
On the catwalk;
House of Holland SS13
I actually really like this pair from the House of Holland. I think I'm gradually warming up to the dungaree. I love the colours and I think this would great over a white tee and with a pair of quirky sunnies up top.
And in the stores;
I think it's fair to say that the gorgeous brand Free People is the winner amongst other stores with the prettiest dungarees. Although I don't really want to admit it, I think that dungarees (most often short ones) can be fashionable and are especially perfect for the summer days. Maybe you could wear one on top of your bikini whilst lazing in the sunshine.
I think it's finally time to give the good old dungaree a chance!
Jasmine,
x